Consultant Profiles

Mr. Vargo has more than 20 years of experience in the health care industry and is one of the founding partners of Vargo Consultants, LLC. His areas of expertise include sales strategy and execution, business development, new business formation, government agency procurements and first / second stage business growth. Before founding the firm in 2007, Mr. Vargo was the Vice President of Sales and Business Development for Bloodhound Technologies, Inc., a leading provider of claims editing services to health care payers. In this role, he was responsible for all new sales in the state and federal government space as well as the development and expansion of critical strategic business partnerships. Mr. Vargo successfully secured contracts with some of the largest commercial payers and government agencies in the United States for Bloodhound. During his eight years with Bloodhound, the division he established and led accounted for at least 80% of the overall company revenues each and every year. Prior to his employment at Bloodhound, Mr. Vargo founded Diagnostic Technologies, Inc., the leading provider of onsite corporate wellness programs in the Southeast. For five years, Mr. Vargo grew the business at a minimum of 50% per annum and sold the company in 1998 for twenty times the original investment. Mr. Vargo has also held the title of Executive Director of Humana Health Care Plans of Tennessee, a 12,000 member PPO, and Associate Executive Director / Chief Operating Officer of Humana Hospital East Ridge, and 150 bed acute care facility. Mr. Vargo holds a Bachelor's Degree in Biology from Lycoming College and a Masters in Health Care Administration from Cornell University. Mr. Vargo has also been a keynote speaker and presenter at several national health care conferences.
Keith Vargo
President
Health Care Division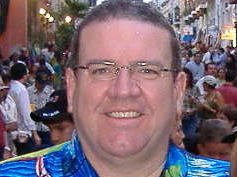 As both a physician and successful businessman, Dr. Alvarado brings extensive industry knowledge and business relationships to Vargo Consultants, LLC. Since 2000, Dr. Alvarado has formed and managed several successful health care business ventures in Puerto Rico which service a wide spectrum on the health care needs within the Commonwealth. Currently he serves as President of MCO Consultants, Inc., a broad based health care consulting enterprise; President of MIS Corporation, an Emergency Room physician staffing company; and President of Island Medical Group, a Medicare Advantage IPA.Dr Alvarado graduated from the University of Puerto Rico medical school and completed his residency at Bronx Lebanon Hospital in New York. After receiving an MBA from New York University, he served as Associate Medical Director at Empire BCBS and Oxford Health Plans. Dr. Alvarado then served as the Director of Health Services at Hunts Point Multi-Service in New York, after which he took the position of Vice President of Medical Affairs for Blue Cross of Puerto Rico.
Along with his business experience, Dr. Alvarado also brings an impressive list of clients and C-level relationships to the firm. His role at Vargo Consultants, LLC is to open up the Puerto Rico health care market to our clients and to facilitate the sales process on behalf of them, including governmental and legislative lobbying efforts if required.
Dr. Arcilio Alvarado, MD
Chief Medical Officer
Vice President of Caribbean Operations